Grand Plaza Cheongju Hotel adding value to your precious stay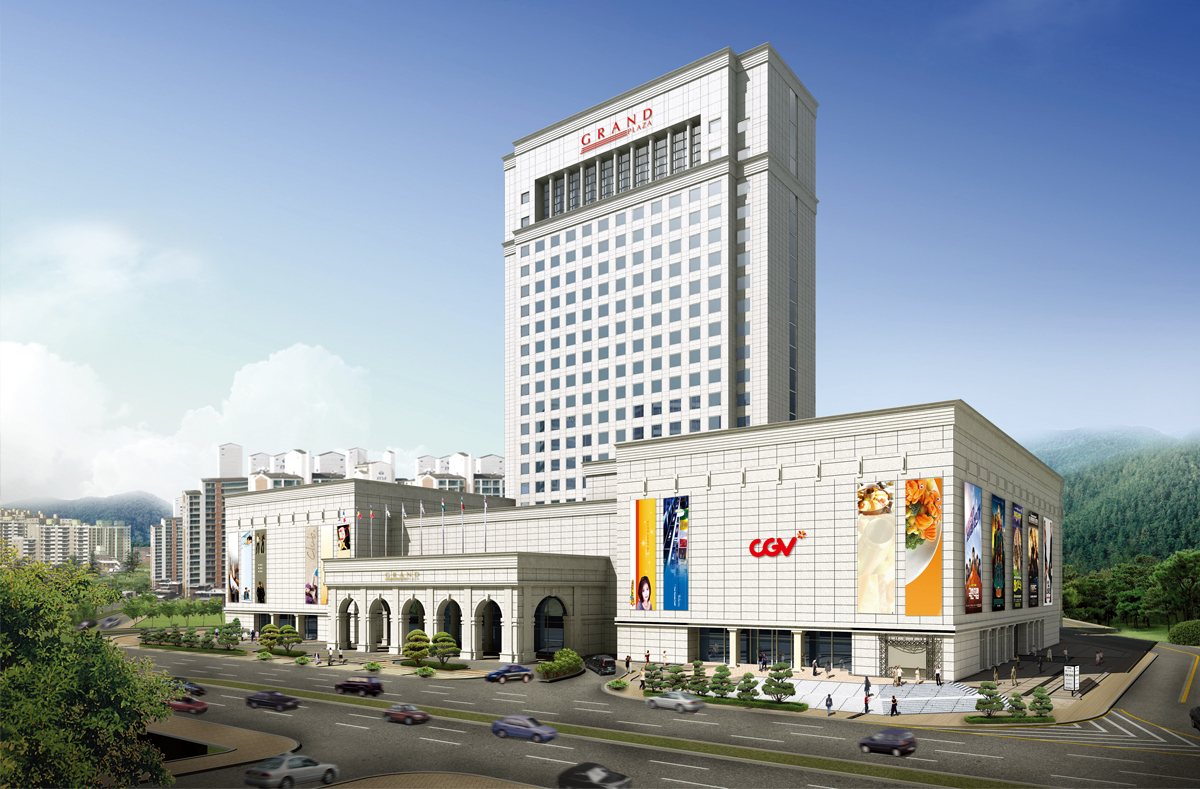 Dear respectable guests,
Greatly thanks for your kind visiting to Grand Plaza CheongJu Hotel.

Grand Plaza CheongJu Hotel commended its engineering & construction in 2003 when there were no massive cultural spaces at all in the central part of South Korea, with the great ambition to encourage cultural development of CheongJu 서식 있음: 강조서식 있음: 강조 페 이 지 64 | 76 region via establishing the region's first and largest five-star grade hotel combining optimal scale of facilities such as massive convention center for large scale conference and wedding ceremony, Five-Star hotel graded restaurants, multiplex theaters for popular culture, downtown shopping center for daily fife etc.

In 2016, Grand Plaza CheongJu Hotel has newly changed its name to present one from formerly Ramada Plaza CheongJu Hotel which had been named since 2006 when the hotel owned by JungWon Industry Co., Ltd.(hereinafter 'JWI') had first opened, in order for JWI to set

Grand Plaza CheongJu Hotel!
being founded in CheongJu City, ChungCheongBukDo, the very center of Korean traditional culture and the very place where the book, JikJiSimCheYoJeol(hereinafter 'JikJi') was printed by the metal type for the first time historically in the world in 1377, hence was listed in UNESCO's Memory of the World Register in 2001.

Grand Plaza CheongJu Hotel has been well positioned as truly the landmark of the central part of South Korea via its important roles connecting among human and human and enterprise and enterprise through convention, wedding, business conference, seminar etc., as well as among the historical and nature-friendly regional resources such as museum, art gallery, mountain fortress, SuAmGol, CheongNamDae etc., strongly helped by the supports from the valued clients as well as the local people especially.

Going forwards, Grand Plaza CheongJu Hotel will keep up the good and important job to be the living space creating a prestigious socializing culture and a pleasant family culture, and having foods and amusements that everybody want to enjoy, through doing its best as the core heart for history, culture and economy of the nation's central part.

Grand Plaza CheongJu Hotel will strongly keep growing further, providing a differentiated services as the results of maintaining the central region's best hotel position via well coping with rapidly changing environments and trends, challenging continuously to the creation, innovation and development, and raising its competitiveness through enhancing the hotel services and designs to higher quality.
Company Name
Grand Plaza Cheongju Hotel
Corporate Name
JungWon Industry Co., Ltd.
Location
114, Chungcheong-daero, Cheongwon-gu, Cheongju-si
Current Class
Five Stat Hotel(Unique Five Star in the central region of South Korea)